Although quite a bit of time has passed since the Christmas season, I wanted to share some of the amazing memories that the end of this year brought! This post is loaded with pictures from the beginning of December, all the way to January 1st! I pray each one of you had a blessed holiday season and you truly felt the Love of God, because that is what it's all about....God loves us so much that He gave us Jesus!
In reality, my holiday season started November 1st, because to me, the season isn't long enough, and our local radio station starts playing Christmas music the moment November hits! I just love Christmas music because most of it glorifies God, and they play it all everywhere including the mall, so it's no wonder everyone's in a good mood! ;)
We decorated our tree the weekend after Thanksgiving, which is the moment that it truly begins to feel like Christmas to me!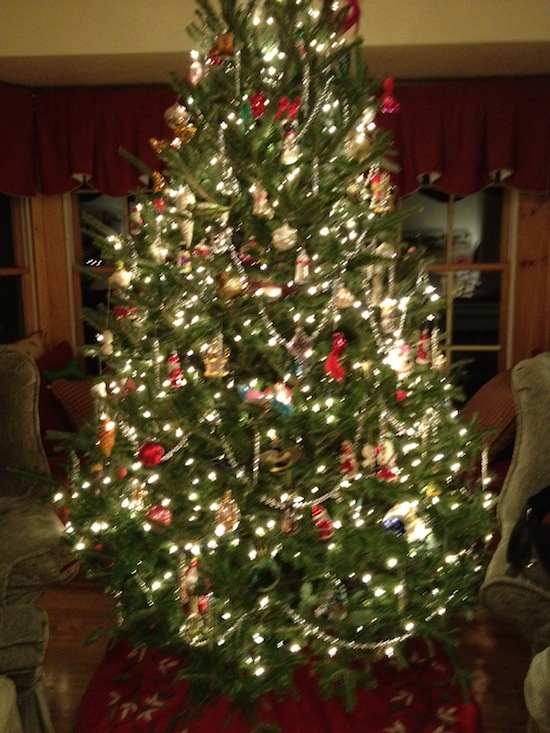 I was blessed to be able to go to a few shows this Christmas season, including The Nutcracker Ballet with my mom and sisters...It was beautiful!
We also saw Cirque de Sole's Christmas show, called 'Cirque Dreams'. I saw it with my whole family, which was so awesome! I highly recommend any of the Cirque shows!
I did lots of baking this season...Which is clearly reflected in my 12 Days of Christmas! :)
And of course we did lot's of fun festivities like decorating cookies...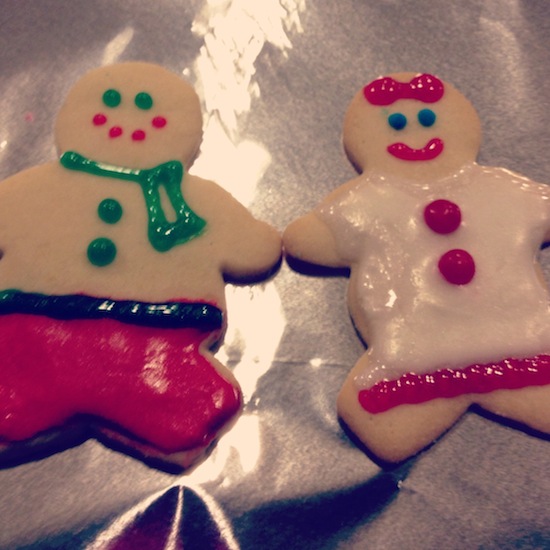 And we shared and enjoyed many of the Dashing Dish Delights!
I hosted a Chobani giveaway, which I must say is the perfect ingredient for healthy snacking and baking!
I did lots of shopping...(Yes I braved the malls, because I don't trust buying things like clothes online!)
I scrapbooked with my friends...
And hosted 2 holiday parties. One of them being a gingerbread house competition party!
Here I was looking focused! Clearly I was in it to win it!
And the judging began...A very serious matter!
Sean and my house came in 2nd! Not bad if i do say so myself!
The second party I hosted was an ornament decorating party! It was so fun!
And of course the snacks were healthy (and delicious!)
One of the greatest highlights of the Christmas season was the gift giveaway at our church!
We gave gifts away to kids in the whole community! It was a truly tangible display of God's great love!
Christmas Eve was spent with my family at my Aunt's house....A Christmas Eve tradition that I always look forward to!
I was really lacking in pictures this year, I didn't get any with my older sister Sarah, my dad or Sean!
But I managed to grab one of my Aunt Lorrie, such an amazing woman who has the biggest heart for Jesus!
She is also one of the most inspirational bakers I know! Look at her beautiful cookies!
I brought my brownie peppermint trifle..One of my favorite recipes of 2011!
We spent time with family catching up, and doing our yearly gift exchange!
Then we went home, lit the tree and went to bed in anticipation for the morning!
Honestly, the most exciting time for me is waking up  on Christmas morning and preparing breakfast before everyone wakes up! We were all so hungry I didn't even grab pictures of the food! We had a french toast casserole, pancakes, bacon, and an egg frittata!
Then we opened gifts, and spent time watching old family videos...Oh what memories! :)
At about 4 o'clock we went to Sean's family's house to celebrate with them! My in-laws got me my all-time favorite gift...this beauty! :)
And before we knew it, New Year's Eve was upon us! My sisters Sean and I started the night at an authentic Mexican restaurant!
I got Chicken Fajita's! So good!
We then went to watch the ball drop (on TV of course...We are in Michigan after all!) and we went to this really neat place to do so, where they let 100's of ballons drop at midnight!
I had my sweetie there to ring in the New Year...And now we are looking forward to the good things in store for 2012!
We made some long and short term goals for the year, and we are very excited for what God has in store! After all, He has plans for a hope and a future for YOU and ME! So let's get excited...He's a pretty awesome planner! :)